The MacIntosh makes Bon Appetit's top list
The MacIntosh makes Bon Appetit's top list
By:Gwen Fowler
Date:8/26/2014
Keywords: Charleston, Husk, TheMacIntosh, OakSteakhouse, CocktailClub, Bon Appetit Magazine
The MacIntosh in Charleston has made Bon Appetit magazine's list of the top 50 best new restaurants.
It's the only South Carolina restaurant on the list of Andrew Knowlton, the magazine's food writer.
The September issue of Bon Appetit has a brief bit of information on each of the 50, and of course it's impossible to write about the MacIntosh without having a little fun with the name of Chef Jeremiah Bacon. Formerly the executive chef at Oak Steakhouse, Bacon is from John's Island.
"When a Lowcountry restaurant has a chef with a name like Jeremiah Bacon (who lends his name to and cures the meat for the bar's weeknight Bacon Happy Hour), you can imagine the kinds of food you're in for."
Knowlton recommends the grilled triggerfish with clams and pole beans and the lounge upstairs, the Cocktail Club.
In the fall, Knowlton will name the top new restaurant. Last year, it was Husk. Let's hope his pick will be a Charleston spot again.
Related Content
What restaurants are hot in Charleston? Check out our list of where to eat and what not to miss.
From waterfront restaurants to locally made products, the Palmetto State continues to make a name for itself as a top culinary destination.
Featured products and attractions in "The MacIntosh makes Bon Appetit's top list"
You might also like: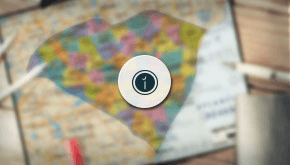 Known as the "Holy City", for its long tolerance for religions of all types, Charleston is the state's most beautiful and historic treasure. Charleston has had a starring ...