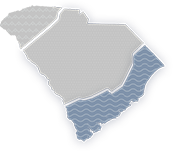 SC Coastal BBQ Trail
Most folks have an allegiance to one sauce over the others—what's yours? Share barbeque tasting adventures by using #SCBBQ and let us know.
Vinegar and pepper sauce, possibly the oldest sauce in the nation, is the most popular style along the coast and is perfect for those who love a bit of heat.