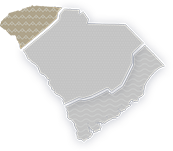 SC Mountains BBQ Trail
Most folks have an allegiance to one sauce over the others—what's yours? Share your barbecue tasting adventures by using #SCBBQ and let us know.
The heavy, tomato-based barbeque sauce found in the western and northwestern corner of South Carolina is perfect for anyone who loves a hint of sweetness.