Hallowed Ground: Charleston's Huguenot Church Stands as Testament to Religious Freedom
Hallowed Ground: Charleston's Huguenot Church Stands as Testament to Religious Freedom
By:Page Ivey
Date:8/27/2014
Keywords: Charleston, Lowcountry&IslandResorts, Huguenot Church
Charleston's Huguenot Church
​Many South Carolinians can trace their roots back to the late 1600s and the French Protestants who fled persecution and came to the New World seeking religious freedom. The historic church they established centuries ago in Charleston still stands as a testament to that struggle.
In 1680, 45 French Protestants, also known as Huguenots, arrived in Charleston on the Richmond. By 1687, the congregation was large enough for a church at Queen and Church streets. By the end of the century, 450 Huguenots were in the Lowcountry.
The original church, known as the "Church of Tides" because worshippers came to services in boats, lasted more than 100 years. A replacement was built and completed by the end of the 18th century. That building was dismantled in 1844 to make way for the existing building, a Gothic revival designed by Edward Brickell White. The church was damaged during the Civil War and nearly destroyed by the Charleston earthquake of 1886.
The church's organ was saved from pillage during the Civil War by a particularly persuasive organist. The instrument's keys have a mechanical link to the pipe valves, making it very responsive to the player's touch. It was built by Henry Erben, one of the top American organ builders of the day.
The church today is not affiliated with any governing body and services are no longer held in French, except once a year. That makes this church truly one of a kind.
Many of the current members are descendants of those original Huguenots, but that is not a requirement for membership. Sunday services are followed by a light meal, known as the collation, with wine in the French tradition.
If You Are Going
The French Protestant (Huguenot) Church is at 136 Church St. Tours are offered 10 a.m.-4 p.m., Monday-Thursday, and 10 a.m.-1 p.m. Friday in the spring and fall and each Sunday after services. For more information, contact the Hugu​enot Church.
Website: http://www.huguenot-church.org
Related Content
People have gathered to worship at Charleston's Circular Congregational Church for more than 300 years. The church's congregation has a history as interesting as its round exterior.
Columbia's First Baptist Church isn't just a place of worship. It's also where lawmakers voted for South Carolina to leave the Union before the Civil War began.
Featured products and attractions in "Hallowed Ground: Charleston's Huguenot Church Stands as Testament to Religious Freedom"
You might also like: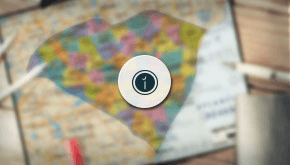 Known as the "Holy City", for its long tolerance for religions of all types, Charleston is the state's most beautiful and historic treasure. Charleston has had a starring ...